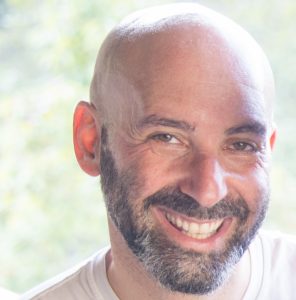 Greetings-
I was born in Detroit, Michigan to Jewish parents and attended Jewish day and public schools in the suburbs. I received a BA in American Culture-Ethnic Studies from the University of Michigan in 1999 and an MA and PhD in Cultural Anthropology from the University of Hawai'i at Manoa in 2005 and 2008. I am currently an Associate Professor of Anthropology and the Director of the Emergency Management and Community Resilience Program at Portland State University (PSU). I am also an affiliate faculty at PSU in the School of the Environment, Indigenous Nations Studies, and the Institute for Asian Studies.
Spoon CV (Feb 2019)
Selected Works
Google Scholar
Projects | Publications | Teaching
Projects
My research focuses on Indigenous and local knowledge related to mountainous protected, conserved, and secured areas. I also study how households and settlements embedded in integrated social and environmental systems recover from disasters in biophysical extremes. In all my projects, I strive to apply research findings to projects created in participatory ways, such as the integration of Indigenous knowledge into protected area governance, management, and interpretation.
Research interests: Environmental and applied anthropology, ethnoecology, mountainous protected areas, natural hazards and disasters, place-based spirituality, public education, diversity, equity and inclusion; Nepalese Himalaya, Great Basin, Hawaiian Islands, Kenyan Rift Valley, Pacific Northwest
Current Projects
Nepalese Himalaya | Great Basin | Pacific Northwest
Past Projects
Hawaiian Islands | Kenyan Rift Valley